Health Privacy ask-me-anything webinar May 2019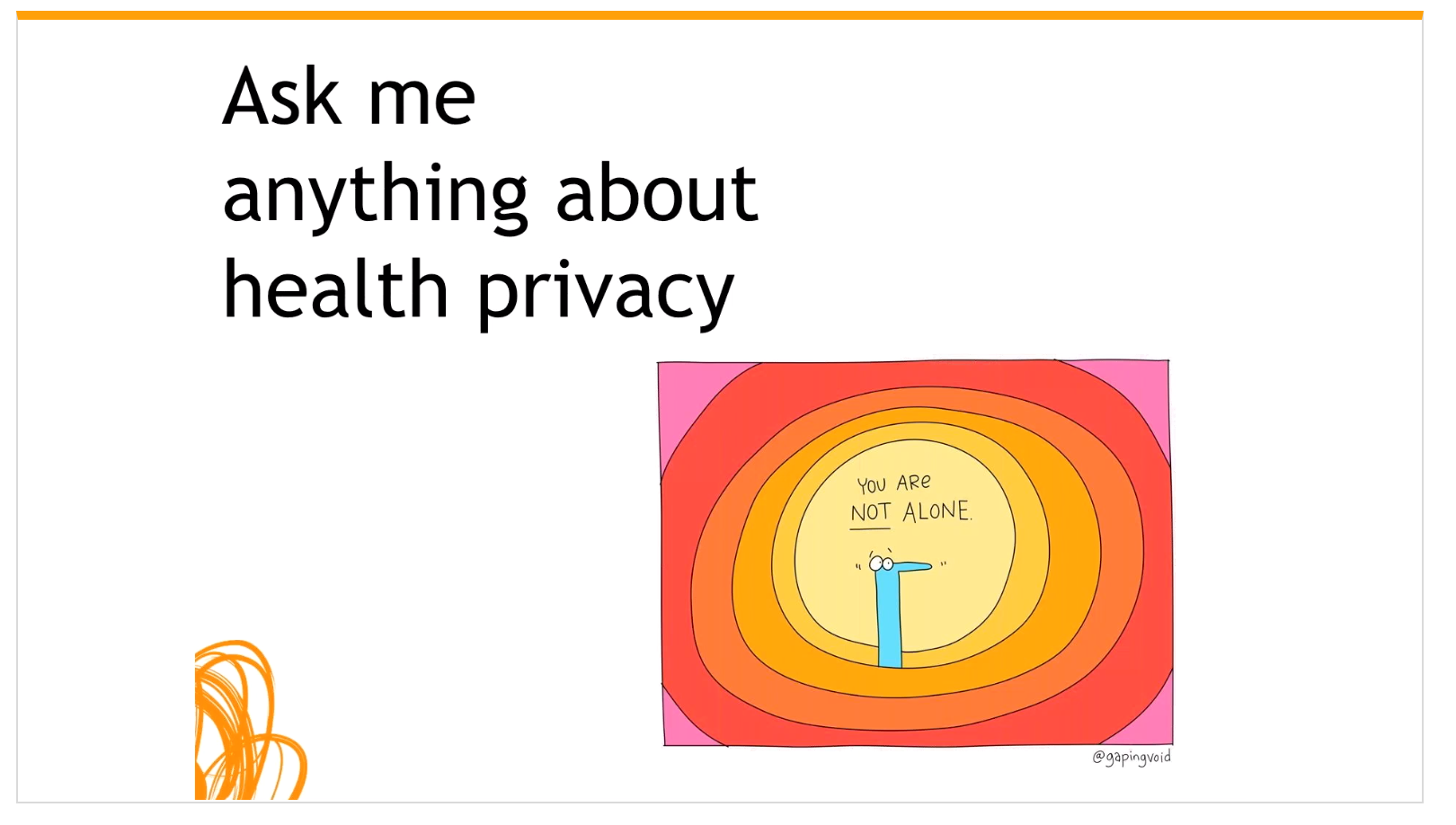 60 minutes
Includes video, pdf downloads
Watch and listen to the video and download the slides and a transcript of the entire broadcast.
Topics covered in this webinar:
Kate reviews Information and Privacy Commission of Ontario decisions 90 (an appeal against the decision of the Canadian Red Cross to withold the identities of caregivers) and 91 (a hospital refused an access request on the grounds that it was frivolous or vexatious).
A review of the rules about when a child can make their own information decisions.
Thirty minutes of live questions from webinar participants, which Kate answers, including these:
If a capable child objects to sharing of health information that is ordered to be shared under a divorce or custody agreement, do we accept the child's consent directive?
In dental practices it's common for 3rd party consultants to access patient records to help dentists increase business. How do you deal with this factor in patient consent for use of their data?
As primary care providers are we able to enforce a policy regarding not allowing clients to record appointments? Can we have a policy saying that you must notify staff if you choose to record an encounter?
There are organizations like long term care centres that have a standard that all staff nametages do not have last names on them. Does Decision 90 of the Information and Privacy Commissioner of Ontario suggest that this should not be done?
A client is seeing the counsellor at our organization. The client's sister is demanding to be on the waitlist for the same counsellor. The counsellor feels it is a conflict between the two sisters and does not feel she can be impartial in counselling both sisters. How do we answer the sister as to why she is not on the waitlist without breaching privacy?
We would like to use an app to collect client demographic information online (ie. clients can register online instead of on paper in our clinic) however all the companies offering this service are based in the United States and their servers are in the United States. What is your thoughts on using a service like this?
… and twelve more.
Please note that this webinar and its associated materials don't constitute legal advice, and are provided on an as-is basis, and for information only.