It's our anniversary! Our year by the numbers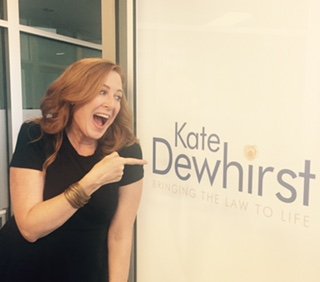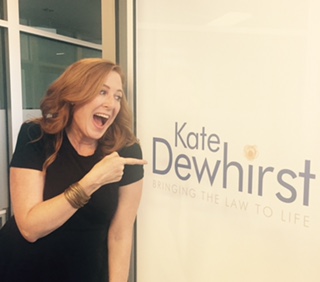 August 1st marks our one-year anniversary. And it has been a good one …
By the Numbers
1 new space in downtown Toronto that I can walk to from home
2 new team members: Melissa Martin, Office Magician and Alec Myers, Head of Scrutiny (and all things expanding the business)
5 areas of focus: privacy, physician privileges, patient relations, risk management, leadership =  theme of de-escalating situations of people behaving badly
6 lawyers I have coached to follow their dreams and expand their TIME (time, impact, money and experiences)
8 participants in my Privacy Officer training for Charities
13 types of health organization clients I now serve (hospitals, family health teams and organizations and medical clinics, mental health and addictions agencies, youth mental health and justice agencies, community health centres, long-term care homes, public health units, retirement homes, laboratories, charities, universities, law firms, and associations)
18 years of practice in health law (what? where did the years go?)
19 new courses and products delivered and now available for health care organizations  live and on-line (in ethics, governance, privacy, risk management, managing complaints, consent to treatment, statutory compliance, social media, and freedom of information)
22 team privacy training sessions delivered in person all around Ontario – seriously, everywhere
43 registrants in my Legal Issues for Family Health Teams webinar series
47 IPC PHIPA Orders and Decisions summarized
83 participants in my Privacy Officer training for Medical Offices
157 clients I now serve (up from 60 one year ago) by using technology to leverage my expertise to help health leaders feel more confident in their roles
316 nights at home for dinner and bathtime with my kids (who turned 4 and 2 this year)
334 minutes of meditation (lots of room for improvement here!) – have you tried Muse?
And as of this year I have now trained more than 7500 people in health privacy issues.
Thank you to my team and extended team of amazing vendors and friends and family who have made this year possible and fun.
Coming Up …
October 2017       Privacy Officer training
January 2018       Advanced Privacy Officer training
February 2018     Anchors and Kites: A guide to structured creative problem-solving (book launch)
April 2018            Patient Relations and Engagement training
June 2018           Medical Affairs training
Let me know if you are interested in these new offerings and I will make sure you get the details as they are released.
Make it a great day!
Kate