Coaching creates pathways to magic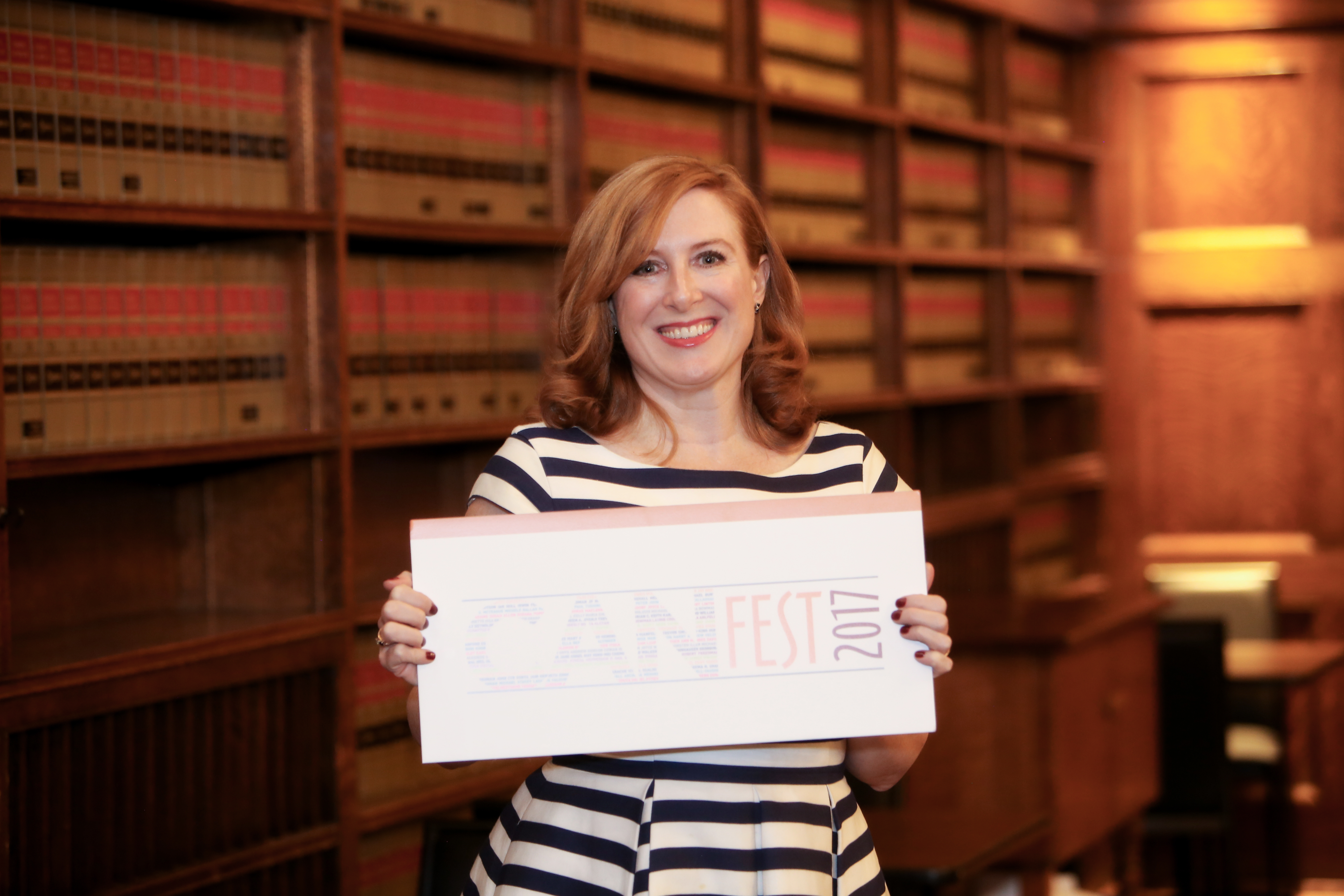 Last week, I was the keynote speaker at the Law Society of Ontario's Coach and Advisor Network first anniversary party – called "CANfest 2017".
I share my speaking notes in this blog so you can get a window into what can happen through coaching.  Enjoy!
Coaching creates pathways to magic
I want to begin my remarks with a quote from one of my own business mentors: Dan Sullivan from Strategic Coach.
He says:
"Our eyes only see and our ears only hear what our brain is looking for."   
This phenomenon is why coaching creates pathways to magic.
The coaching process of goal setting and strategizing sets our brains on a journey. We start to consciously and unconsciously look for ways to move towards our goals.
I believe coaching is the fastest way to create momentum and change in your life. I strongly believe every lawyer and paralegal needs a coach.
I've been the recipient of coaching for my entire 18-year legal career.  Initially it was informal – delivered by mentors, colleagues in workplaces and peer communities. But in the last five years I have invested heavily in coaching. Coaching has been my secret weapon.  My strongest competitive advantage.  Every quarter for the last five years I have gone to a group business coaching program and two years ago I doubled down and joined a second group that meets three times a year.  So right now I participate in at least 70 hours of coaching annually.
I joined the Coach and Advisor Network – CAN – last year in its first class. Through the CAN program I have now coached five lawyers – which involves six sessions of one-on-one coaching where we cover topics as chosen by the participant.
On average, I spend five hours per participant.  In truth, it should be four hours.  But, as a new coach my own time management sometimes gets away from me and I feel the need to extend those 30 minute sessions a few extra minutes to make sure we complete our program. 30 minutes magically disappears.
In this last year, I have coached an additional five lawyers through my own coaching business.  So when I am sharing stories about coaching lawyers, I will blend these two groups so no one is identifiable.
In coaching ten lawyers last year, one of the things that surprised me was the consistency of their desired goals.  There were definite themes that arose.
So to pull back the curtain and tell you what coaching with CAN is like, I thought I'd share with you the top ten most common goals that were set by lawyers I coached:
I want to position myself to land my dream job
I want to be effective and formidable as a lawyer without losing who I am as a person
I want to be seen in meetings with senior lawyers and clients – I would like to be taken seriously and treated like a professional
I want to scale my practice so I reach more clients and make more money but I don't want to work more hours
I want to be more intentional about planning my career
I need to choose between two job options
I want to be able to raise tough issues with my supervising lawyer without burning bridges
I want to feel energized at work and at home
I want to knock my job interview out of the park
I want to feel and be more confident
The CAN coaching program is based on the GROW model.
It's a simple model.  If you listened in to my questioning during these coaching sessions you might not think much was happening. Taken out of context coaching questions sound quite benign.
I'll ask someone:
What else could you do? Why is that important to you? When will you do that?
But set in the context of someone's commitment to change – coaching questions create pathways to magic.
Often in my sessions I'll ask a very basic question:
How likely is that to happen?
Or
What would that mean for you?
And the call goes quiet.
Or there's a deep sigh.
Or a statement of "ohhhhhhhh".
Or an excited – YES!
It's because the participant is looking for a pathway to change that even basic questions reveal new options or remove long standing barriers.
Most coaching transformations happen internally. They are teased out and witnessed by an objective person and captured in writing and repeated back. Commitments are made.
Let me share a few magical moments I've witnessed in CAN:
Out of five CAN participants, two of them identified the criteria for their dream jobs during our sessions and then landed their dream jobs during our six weeks together.  But given that this audience are lawyers and paralegals I should add a disclaimer that "Results may vary"!
One person started a session with me saying: "You'll never believe what just happened to me."  She had identified a goal of giving back to her community and finding a volunteer opportunity.  Two weeks later she saw a posting for a volunteer position with a community organization serving a population she was passionate about helping.  She took a chance – clicked a button – and signed up to help.  When the organization looked at her qualifications – they asked her to sit on their Board.  Which was another goal this participant had identified – she wanted to get experience sitting on a community Board.  Magic.
Coaching gives people clarity in a complicated world.
In one of my recent sessions, one of the participants started out with an unprompted reflection on coaching. She said:
 "I didn't know why I signed up for this coaching. I didn't even know what it was.  And the first time we spoke I had no idea what I wanted to ask.  All I knew was that I wanted to make a change. What I gave you was a jumbled mess of squiggly lines of my life. And you took them and smoothed them out. And so after these five sessions what I have now is clarity of where I am going. In my time with you I was able to think some big thoughts. And uncover what I thought was in my way – but isn't really."
So I thanked her – because I had been wondering what I was going to say here tonight. Magic.
Coaching comes with challenges too. Being a coach, I had to overcome a few personal hurdles to do this work.
First, the "Who am I?" question loomed large. When I was invited to come to the first CAN coaching session I was thinking –  I'm not an expert. I'm not qualified. What if people ask me something and I don't know what to say?
I was reassured that I didn't need subject matter expertise to be a coach. An advisor – yes. A coach, no.
The important qualities in a coach are a genuine interest in another person, the ability to listen and the ability to ask questions.  That's why I think lawyers and paralegals can make for excellent coaches.  Because our training equips us to invest in others. Asking great questions is a daily activity for our work.
But, my legal training is also a barrier to coaching.  I am going to be honest – I have to constantly fight the urge to advise.
Sometimes I am listening and I think – "oooh ooh oooh  I know the answer to this! Let's skip to the end and I'll tell you exactly what I think you should do."
Have you ever noticed how smart you become when listening to another person's problems?
Me too! 
Sometimes the participant even asks outright – "What do you think I should do?"
All my legal representation endorphins kick in – where I am tempted to swoop in and advise.
I know I have skipped over to lawyer mode when I am doing all the heavy lifting in a coaching session – I'm taking notes, I'm organizing the best strategies, and I'm waiting to speak.
But that's not coaching.
Coaching isn't consulting. It isn't even mentoring. It isn't advisory.  Coaching is helping another person set their own goals, identify their own strengths and obstacles, determine their own options and commit to their own path forward.  If a coach swoops in – they remove the magic.
The impact of coaching doesn't come from providing answers. It comes from standing as a witness. Showing up as a mirror. Providing an objective ear. Asking great questions. Acting as an anchor holding participants to remember what's important to them and acting as a kite inspiring them with questions of what else is possible.
This CAN program is a vital resource to lawyers and paralegals in Ontario.
It matters because legal practice can be lonely. It can be lonely whether you are in solo practice or a long standing member in a large firm
It matters because sharing your goals and hangups with a stranger is an act of vulnerability and for many people will be the catalyst for change in their lives
It matters because not every lawyer and paralegal can afford to pay for private coaching
It matters because CAN actively recruits all representations of lawyers and paralegals so that participants can see themselves in their options for coaches
It matters because I now have no problem completing all my professionalism hours well before the deadline!
So thank you to the Law Society for providing this incredible platform.
I'll leave you with a final story.
Last Summer a coach participant shared a new goal with her coach. She wanted to start a coaching business to help lawyers lead more creative lives and scale their practices without working more hours. And she had no idea how she was going to do that.  She was terrified.
With the help of her coach she set a goal, identified her strengths, identified what could get in the way and chose a path forward.
A month later, she was invited to join CAN. So she joined.  She was even trained in how to coach.
And one year later, she has now coached ten lawyers, she just delivered a keynote address to a room full of industry leaders and was introduced by the Treasurer of the Law Society of Ontario.
Coaching creates pathways to magic.