2nd Annual Book Review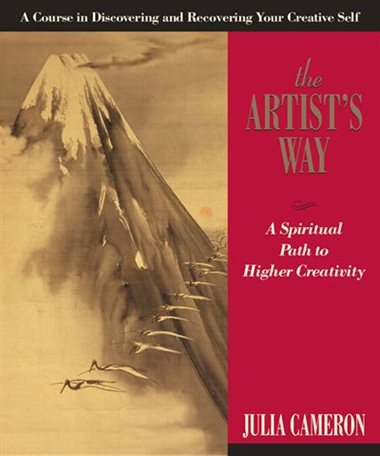 What was your favourite read of 2017?  I have four books I would highly recommend.
The Artist's Way – Julia Cameron
By far my favourite book of 2017.  This is a 12-week course on unlocking your creativity and finding the artist that is inside all of us.  If it seems familiar, it might be. This book is 25 years old! It is part spiritual journey – part practical task list. If you want to bring more beauty into your life, spark innovation, make a change, have more fun – read this book. I snuck upstairs and did my exercises on a weekly basis sitting on a newly covered dark purple velvet chair and drank in the possibilities of my life.  This course led to the creation of new programs, new blog entries and new clothing for me.
Big Magic: Creative Living Beyond Fear – Elizabeth Gilbert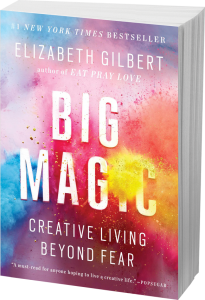 Keeping on my creativity kick, I also recommend Big Magic. Warning, I read this book in Los Angeles so this might be the avocado toast talking. It's about living into your life.  Choosing to do the things you want to do.  Living beyond fear.  I had many "ah-ha" moments reading this book. It's poetic and poignant and will help you get over your "I'm not worthy to be creative" hang ups.
Expert Secrets – Russell Brunson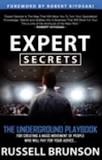 If you are in business and you haven't heard of Russell Brunson you are missing out. This book is perfect for anyone who is or wants to be considered an "expert".  It's a guidebook on how to create a following and lead your following to improved circumstances – in absolutely any field.  Seriously, any field. For example, it includes stories of how he became an expert in potato guns and made money making videos teaching other people how to build potato guns.  If you are a leader or want to be a leader – this is a great book for you.
The Average Joe's Marketing Book – Joe Polish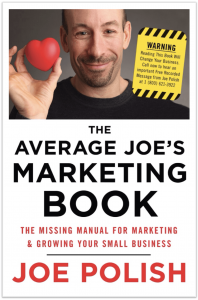 If you spend enough time with me, I will mention Joe Polish.  He's a marketing guru and leader of the incredible Genius Network.  This book is essential reading for every business owner.  It's practical. It's fun. It will help you get over your fear of marketing. It gives you expert content in a digestible format.  Business owners can no longer afford to delegate their marketing – so why not learn from the best?
Happy holiday reading!