In Memoriam – My sister Beth Ferkranus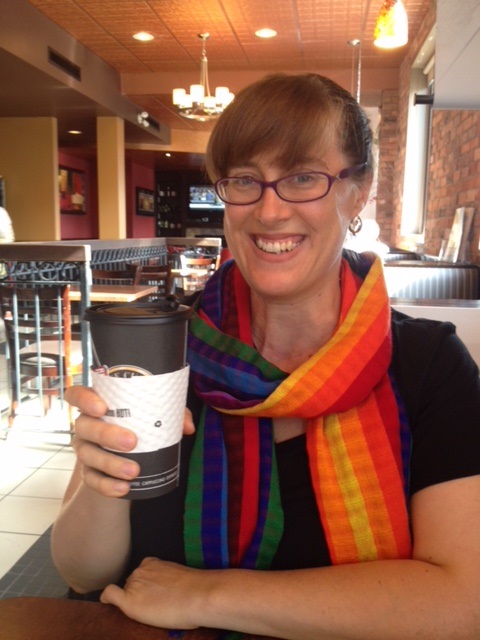 It is with great sadness that I announce my little sister, Beth Ferkranus, passed away over the holidays.  It was sudden and completely unexpected.  We are all devastated.  You can read her Obituary here.
I want to thank everyone for your kindness and the outpouring of love we have received.
Some of you know that my sisters are triplets. Beth was #2, born 6 minutes after Kit and 6 minutes before Erin.  I was 20 months old when they were born.  I have always felt very protective of my sisters.  I used to count them 1-2-3 to make sure they were all there.  As we grew, we have remained extremely close as a family.  We are grateful for all the time we had together.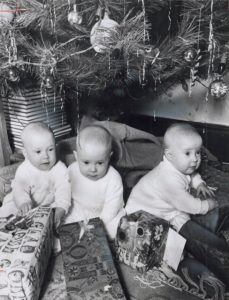 (Kit on the left, then Erin, then Bethie on the right)
My sister was a high school drama teacher.  Over the last few days we have heard countless stories from her students of how she changed their lives and in some cases saved their lives.  She saw and nurtured greatness in all her students. Over 500 people attended her funeral including many of her students, former students and their parents as well as teachers from her school and representatives from every age and stage of her life.   It was an extravaganza that she would have loved.
Beth leaves a legacy of kindness.  She was co-founder of Positively Kind, through which she and my other sisters facilitated random acts of kindness and taught others how to do the same.
Our focus is now on her daughters, Emma (14) and Isabelle (10) and her husband, Derek. A GoFundMe campaign has been established for her children's education fund.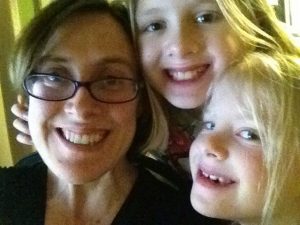 There are no words to express the profound sadness I feel.  I am grateful we were able to surround her with love and song in her final hours.
Bethie, we miss you. We love you.