What are the 4 elements that make a healthcare team trustworthy?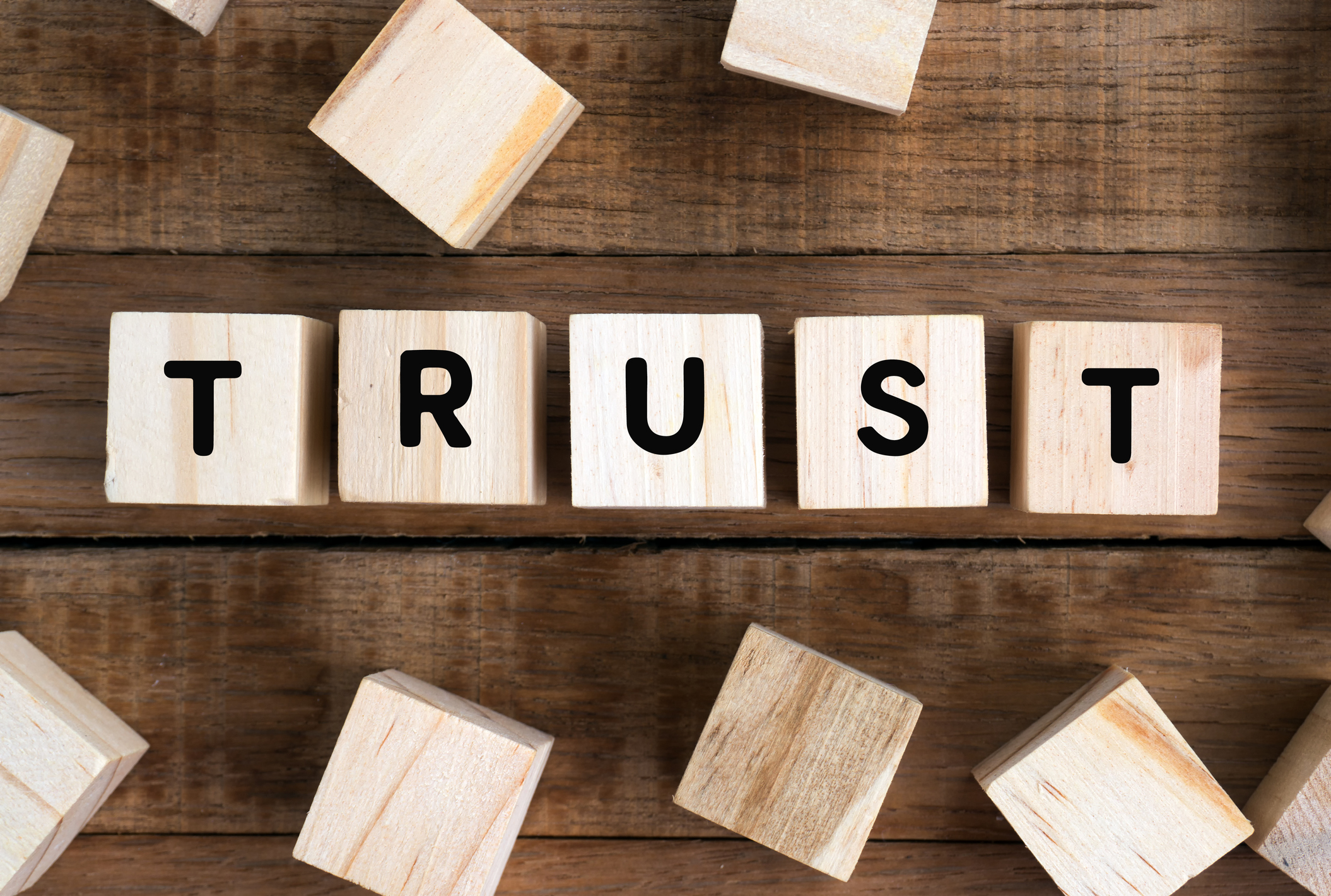 Trust.
Trust is the foundation of healthcare.
Without trust, patients delay receiving care.
Without trust, patients do not share the truth that helps clinicians uncover what is actually happening.
Where trust is compromised, patients, their families and caregivers feel vulnerable and unsafe. They go elsewhere or nowhere to seek help.
I've been studying "trust" in business, healthcare and interpersonal relationships, and there seem to be 4 key elements of trustworthy teams:
Competence:  The team have sufficient skills and capability to provide the services. The environment is safe.
Reliability: The team does what they say they will do.  The experience is consistent.
Care: The team has the best interests of clients at heart. The team and client share the same goals and values. The client is a valued participant in the service.
Communication: The team operates truthfully and honestly. Information is proactively available. The rules are transparent, understandable and accessible. Questions are welcomed and answered.
I'm an avid watcher of Dr. Pimple Popper. Sure, its a show about graphic surgical skin procedures. But mostly, it is a masterclass in trust building. Dr. Sandra Lee and her team create a trust environment. If you watch that show, you will hear and witness the patient experience and you will often hear the word or a reference to "trust".  People have put off addressing painful and unsightly conditions because they are fearful of the healthcare system. They come to Dr. Lee because they trust her.
Are you and your healthcare organization trustworthy?
ACTION: Take the 4 key elements of trust and ask your team "are we trustworthy"?  What elements could we strengthen to support the experience patients, families and caregivers have when working with us?  
BONUS POINTS: Ask your patient council and family council (representatives) the same questions.