Does your healthcare team know what a privacy breach looks or sounds like?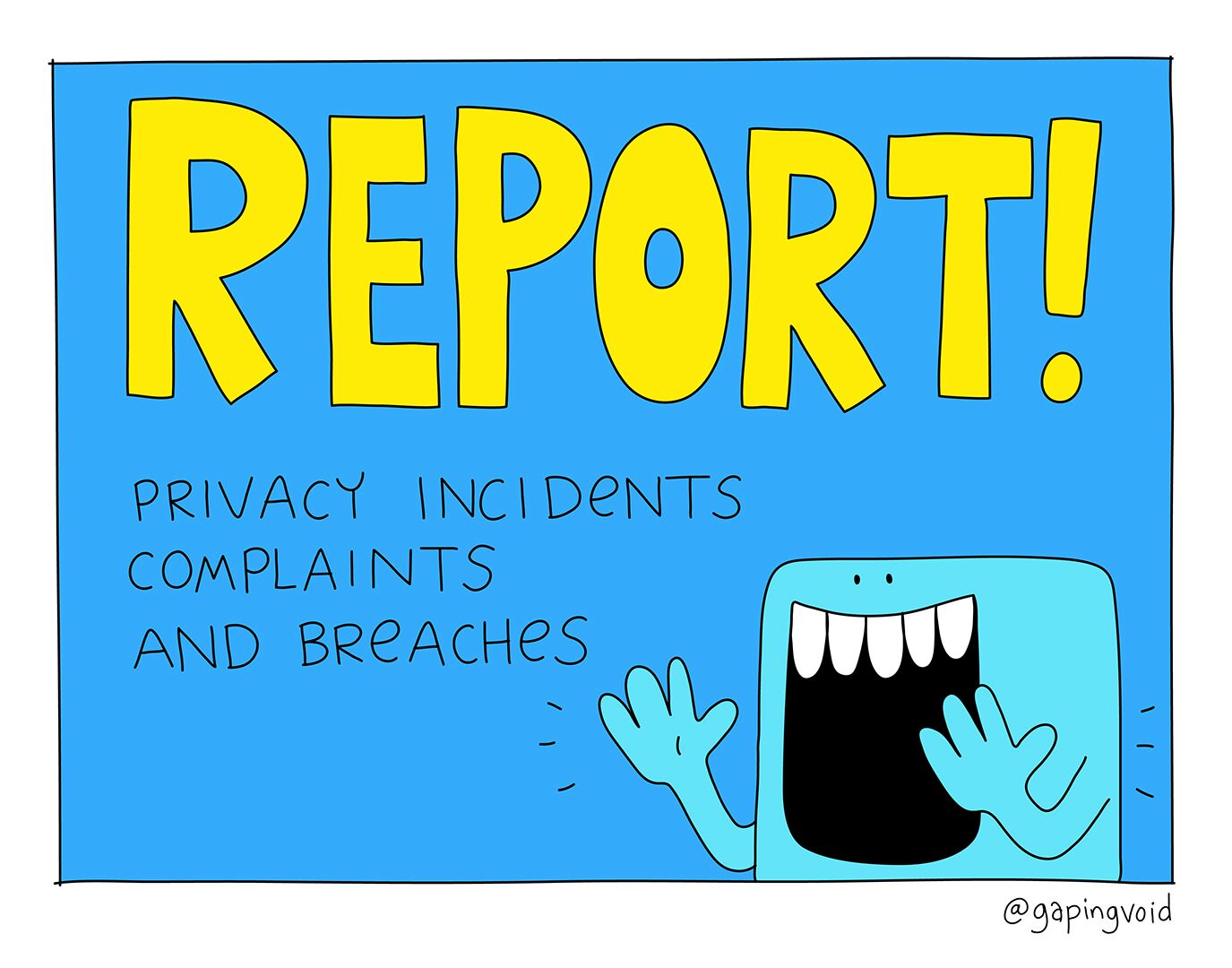 Your privacy policy likely requires all staff members to "report any privacy breach" to the Privacy Officer.
But do your team members know what a privacy breach looks like or sounds like?  They can't report if they don't know what it means.
Here are some examples you can include in your training or policies to bring the meaning of "privacy breach" to life:
The electronic systems are hacked and client information is made public
An unencrypted laptop (or USB key, back-up hard drive or other portable device) with client information saved on the hard drive is stolen
Client information is recycled or thrown in the garbage and not shredded
Client information is given to the media without an individual's consent
Client takes a picture of other clients' information
A team member sends an Excel spreadsheet with client information to a help desk at a bank (autofill in email auto-corrected to the wrong email address)
A team member takes a picture or makes an audio or video recording of a client without consent
A team member looks at and makes a copy of an ex-spouse's client record to use in divorce proceedings
A team member posts client information to personal social media account without consent
A student looks at client information on a self-initiated education project without being assigned to work with that information and without specific authorization for an approved educational exercise
A team member uses client-identifiable data to do unauthorized research or program planning
A team member uses another team member's password to do work as a workaround
A team member is a fan of a celebrity client and looks up information for the celebrity's address or health conditions
A team member makes a copy of an ex-spouse's health record to use against them
Team members discuss clients in hallways and lunchrooms and other clients overhear (even colleagues overhear)
Team members release information to another health care provider when a client has said they don't want that provider to know
Team members release information to a spouse or parent or child when the client doesn't want that family member to know
BONUS TIP: Ask team members to report "complaints", "incidents" and "potential" breaches – not just actual breaches.