Privacy Officer training for Primary Care Clinics – October and November 2017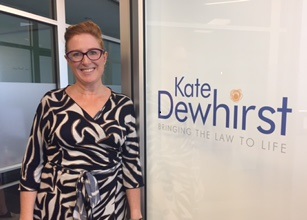 If you are a Privacy Officer for a primary care clinic – this course is for you!
I have taught a few hundred Privacy Officers how to feel more confident in what they do.  It's my passion to bring the law to life. Through storytelling and scenario-based learning you will learn how to discharge your obligations as a Privacy Officer and come away with a measuring stick of how well your organization is doing with your privacy compliance.
Not yet a Privacy Officer, but you want to be one??  Take this course to expand your skill set into a growth area of healthcare.
This course is for Privacy Officers in primary care clinics (medical offices, family health teams, nurse practitioner-led clinics, community health centres, midwifery clinics, physiotherapy clinics, dental practices, youth mental health clinics etc.). This is tailored to your sector and uses real life examples from teams that are similar to yours.
Find out more about: Privacy Officer training for primary care teams
Early bird pricing available if you register before September 22nd. Course starts October 24th.