Resilience: You didn't fall off the horse. You are the horse.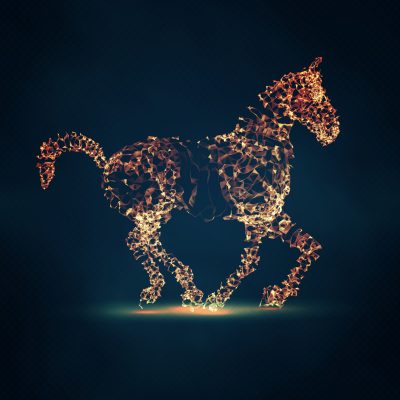 The Merriam-Webster Dictionary defines resilience as an ability to recover from or adjust easily to misfortune or change.
In my resilience workshops for lawyers, I often hear participants refer to a metaphor that resilience is our ability to get back up on the horse that bucked us.
Yes. Resilience is partly that.
It reminds me of a childhood chant "If at first you don't succeed. Try. Try again."
Resilience is about our ability to reengage with the source of our struggle. The thing that knocked us down. To look our misfortune or change in the eye and try again. Resilience requires that of us. Yes, and …
What if we use another horse metaphor to prepare ourselves for change and misfortune and set ourselves up to succeed.
What if we think of ourselves as the horse.
A powerful tool I learned from Joe Polish's Genius Network was the metaphor of the racehorse. It goes something like this:
If you invested in a $1,000,000 racehorse, how would you treat it?
You would care for your horse. Feed it nutritious food. Challenge it. Practice the course. Test it. Rest it. Love it. Find the right coach. Exercise it. Maximize its strengths and advantages. Watch for its weaknesses and offer support.
You are your $1,000,000 racehorse.
Your life and your legal practice depend on you. Your readiness. Your energy level. Your mental preparedness. Your strengths. Knowing your weaknesses and offering yourself support.
In the good times of your legal practice – the metaphor of the racehorse helps you think about how to "maximize". What habits are setting you up for success? How can you do even more of that? Find a coach that can see your success and reflect back to you – "See! That there! That's where you are shining." Look for opportunities to improve even more. Rest to prevent burnout.
In the dark times of your legal practice – the racehorse metaphor may help you choose habits and actions that give you confidence. Refocus on energy-boosting action. This may also be a time to rest. To walk not run. To find a coach. To reach out for help. To gather new resources.
When life or the law knock you down – yes, find a way to get back on that horse that bucked you. And … remember you are the horse. Re-examine the habits, the tools, the practice, the coaches and the love that support you to continue to be a horse to bet on.
Law2Life Coaching is for lawyers who want to unlock fun in their life and work and expand their space, impact and creativity. Join the community here.