Psst… Lawyer friends. It's time to get out of your comfort zone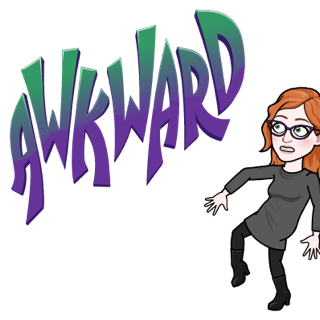 I went to the Funnel Hacking Live event in Nashville, TN last week. It's a marketing event sponsored by Click Funnels. I follow co-founder Russell Brunson on social media and loved his books Dot Com Secrets and Expert Secrets.
So on a whim I went to the live event.
Just before the doors opened on the first day – I found myself in a WHAT HAVE I DONE moment.
I was in a sea of 4299 other entrepreneurs. I hate crowds.
The music was pumping. Nnnnst. Nnnnst. Nnnnst. Nnnnst. There was a lot of manufactured excitement to get the crowd motivated. To be honest, I wasn't feeling the vibe. If you know me, you know I am enthusiastic – but I found myself overwhelmed.
The event was 4 days long and in that moment I was thinking "I could be home with the kids and catching up on my work."
But that's not how growth works.
Growth requires us to put ourselves in awkward environments. Being willing to be unsure. Not knowing what might come out of the effort.
Turns out – my willingness to be awkward and uncomfortable paid off.
I learned a lot last week. Among other things, I learned about storytelling. Creating and nurturing identity shifts for clients. Being rich on purpose (meaning with the intention first of helping others – and being willing to receive payment for your contribution). Collapsing time. Finding mass markets for niche products.
I also spent time with great friends masterminding about our businesses.
Lawyer friends, opportunities do not land in your lap while you stay in the grind of your legal practice. Head down – get the work done – serve the client – support the team – pay the bills. That state is not conducive to creativity and exploring new ways to bring joy, passion and positive impact to your practice.
What are you going to do to be awkward in your legal practice?
Join my Law2Life Coaching community!