Digital hygiene saves lives! New IPC guidelines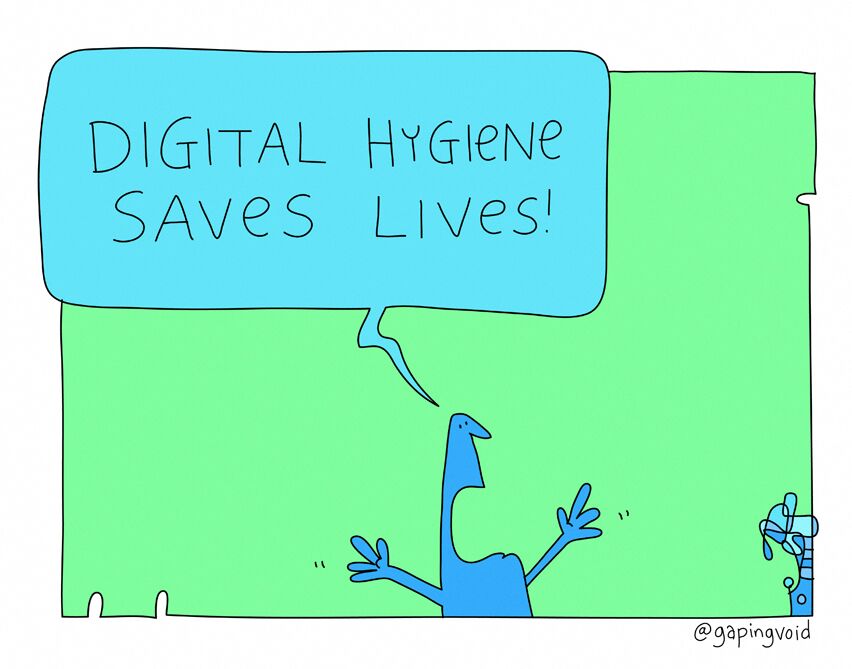 In healthcare we often repeat that "hand hygiene saves lives" – well so too does digital hygiene.
What is digital hygiene?
Digital hygiene is a term of art used in the technology and cyber security field to describe positive practices to protect digital information from loss, theft, and unauthorized use, disclosure, modification or destruction.
How does digital hygiene save lives?
If and when a healthcare organization is hit by ransomware, cyber attack, or physical hacker and their electronic information systems are compromised, the organization may have to stop providing health services for a period of time.  This can be devastating for emergency health services and negatively impact elective health procedures. Having no access to health records or only access to incorrect information can compromise health services.
Good digital hygiene includes recommendations to:
Use different passwords personally and professionally
Make back-up copies of files
Keep your operating system up-to-date
Avoid inserting unknown mobile devices into networked computers (like unknown USB keys)
Standardize email subject lines and signatures
Manage and protect passwords
The Information and Privacy Commissioner of Ontario (IPC) has just contributed new guidelines to the digital hygiene conversation, "Protect Against Phishing".  These guidelines released today address how to:
recognize a phishing message
protect against phishing attacks
respond to a cyber attack
According to TechTarget Search Security: "Phishing is a form of fraud in which an attacker masquerades as a reputable entity or person in email or other communication channels. The attacker uses phishing emails to distribute malicious links or attachments that can perform a variety of functions, including the extraction of login credentials or account information from victims."
Reviewing the IPC's new guidelines is essential to the role of all Privacy Officers in healthcare.
Next Steps:
There are 4 ways to work with me when you are ready:
Attend one of my free Ask Me Anything about Health Privacy webinars – the first Wednesday of every month at 10am EDT/EST
Join me for my next Health Privacy Officer training and become even more confident in your role.
Join me for my next Advanced Privacy Officer training – for practicing your skills.
Invite me to do your team privacy training or assist you with privacy policies or privacy breach management
Want to read about PHIPA privacy decisions of the IPC? Click here to get my free up-to-date Summary of all the IPC's PHIPA Decisions.