Does your organization need a "back-up" Privacy Officer?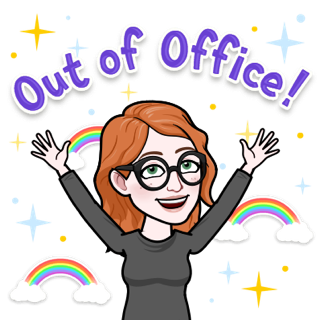 Yup – you do!
I have heard from a lot of healthcare teams recently that they have been struggling with vacation, sick days, leaves of absence and unexpected departures from the Privacy Office.  When you rely on one person in your organization to deal with all the privacy issues, you can feel vulnerable when that person is too busy, off or leaves for good.
Here are my 3 tips to managing Privacy Officer back-up:
Tip #1: Have a few people (or at least two people – Privacy Officer and a spare) within the organization who understand the role and responsibilities of a Privacy Officer so you can bridge short and long term absences of your Privacy Officer.  Some health teams I know have a Privacy Committee that address serious privacy breaches. A member of that Committee could be tapped to step in for a Privacy Officer's vacation or leave of absence.
Tip #2: Document the key components of your privacy compliance program and have a paper or electronic folder explaining how the program runs and where the files, to-do lists, projects, and templates can be found. There is nothing worse for an organization than having an entire "Program" only operating in one staff member's mind, memory and actions.  While your Privacy Officer may be top notch, your organization is at risk if that person is the only person who knows anything about your organization's privacy practices, compliance and up-coming obligations.  Every Privacy Program (even for small teams where "Program" seems like a laughable notion) needs to be documented for succession planning and back-up purposes in addition to complying with PHIPA and expectations of the Information and Privacy Commissioner.
Tip #3: Use external resources if needed.  You need to know who to ask for help when your Privacy Officer is away, such as a privacy lawyer or consultant.
Succession planning and back-up planning are essential components to your privacy compliance. Don't forget to plan for positive absences such as vacations and promotions so that you can also respond to unexpected negative absences such as sickness, long-term disability or departures.
Health Sector Privacy Officer training for your SPARE!
Here's the information for my next Privacy Officer course.   This course is for actual Privacy Officers, but is also perfect for Privacy Officers-in-training or the "spare" Privacy Officer for your healthcare organization.  In this course I will train you how to document your privacy program so that you are set up for compliance and succession planning.
Here are some other resources you might be interested in:
Attend one of my free Ask Me Anything about Health Privacy webinars – the first Wednesday of every month at 10am EDT/EST – if you missed any, they are also available for replay for purchase
If you need advice on how to manage a privacy breach, complaint or query – call me! That's what I do!
Invite me to do your team privacy training or assist you with privacy policies
Want to read about all the PHIPA privacy decisions of the IPC? Click here to get my free up-to-date summary of all the IPC's PHIPA Decisions.
Hope to see you soon!