International Women's Day 2022 — Recognizing the women of Kate Dewhirst Health Law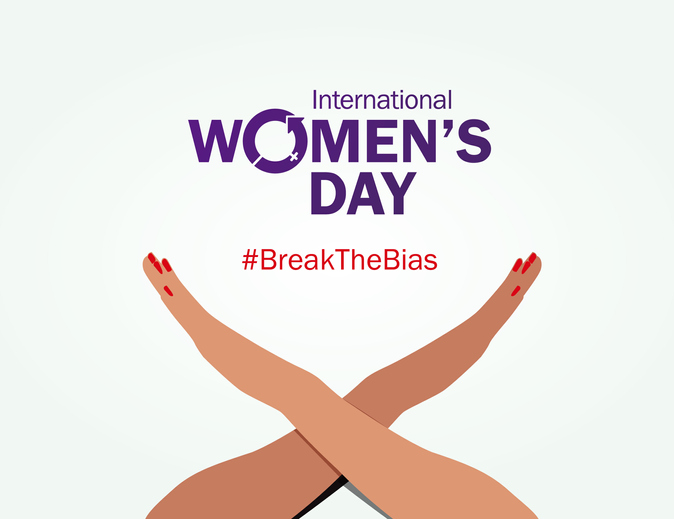 International Women's Day is a global effort to celebrate the social, economic, cultural, and political achievements of women. It is celebrated annually on March 8. This year's theme (#BreakTheBias) is focussed on eliminating stereotypes and discrimination to achieve gender equality and encourage a world that is diverse, inclusive, and where differences are valued and celebrated.
Coincidentally, the team at Kate Dewhirst Health Law includes five inspirational women who are each unique and celebrated. Here's a closer look at how they are breaking biases and stereotypes:
Kate Dewhirst: Kate has been a health law lawyer for more than twenty years but is the furthest thing from the stereotypical lawyer. She spends her weekends driving a tractor at her farm outside of Toronto and regularly sings at the weddings of her friends and family. Kate is an advocate for women's empowerment. The eldest of three sisters and the owner of two successful businesses, she is a mentor to many.
Karen Varga: Karen has a passion for adventure. She has climbed volcanos in Central America, Azores and the Canary Islands. She has also hiked the Inca trail in Peru, to visit Machu Picchu. Karen's newest hobby is waterfall repelling but she is ready to tackle anything, as you'll learn when you contact her for scheduling or to book training.
Megan Ferrier: Megan is a rock balanced perfectly on a wiggling tightrope. She brings stability and perspective when we need support. A trusted advisor, Megan is discrete but fierce in her consideration of each piece of the puzzle before she weighs in. But when she does, she nails it! Megan's wealth of information isn't limited to the law – she also knows the best "hidden secret" coffee spots in Toronto.
Melissa Martin: Melissa is a music enthusiast. Curator of themed soundtracks, Melissa brings joy and humour to our team with carefully timed song lyric references and playlists for every occasion. As clients who interact with Melissa know, her kindness is contagious and she'll soon have you signing her tune.
Sarah Virani: Sarah is a foodie. Originally from Vancouver, she refuses to leave the eclectic Toronto food scene and spends her weekends sampling the fare at restaurants across the Greater Toronto Area. Sarah likes to break cultural barriers by trying new and unique things. Notable taste tests include: Szechuan stir fried jellyfish legs, Pakistani curried sheep brain and Mamajuana, a tree bark infused beverage originating in the Dominican Republic. While clients mainly contact Sarah for legal advice, she's always happy to share a restaurant recommendation as well.
So there you have it, the quirks and qualities of five women at Kate Dewhirst Health Law, each of whom contributes to the patchwork of what makes this firm so valuable and unique. The descriptions above paint a picture of who they are as people, free from biases such as skin colour, ethnic background, gender norms, socioeconomic status, political views or otherwise. They deserve to be celebrated for who they are, on International Women's Day and every day. Let's make a commitment to doing that, and to do our part in the process of eliminating stereotypes and discrimination more broadly.
Happy International Women's Day! #BreakTheBias