Four business lessons I learned from going to Elton John's Oscar Party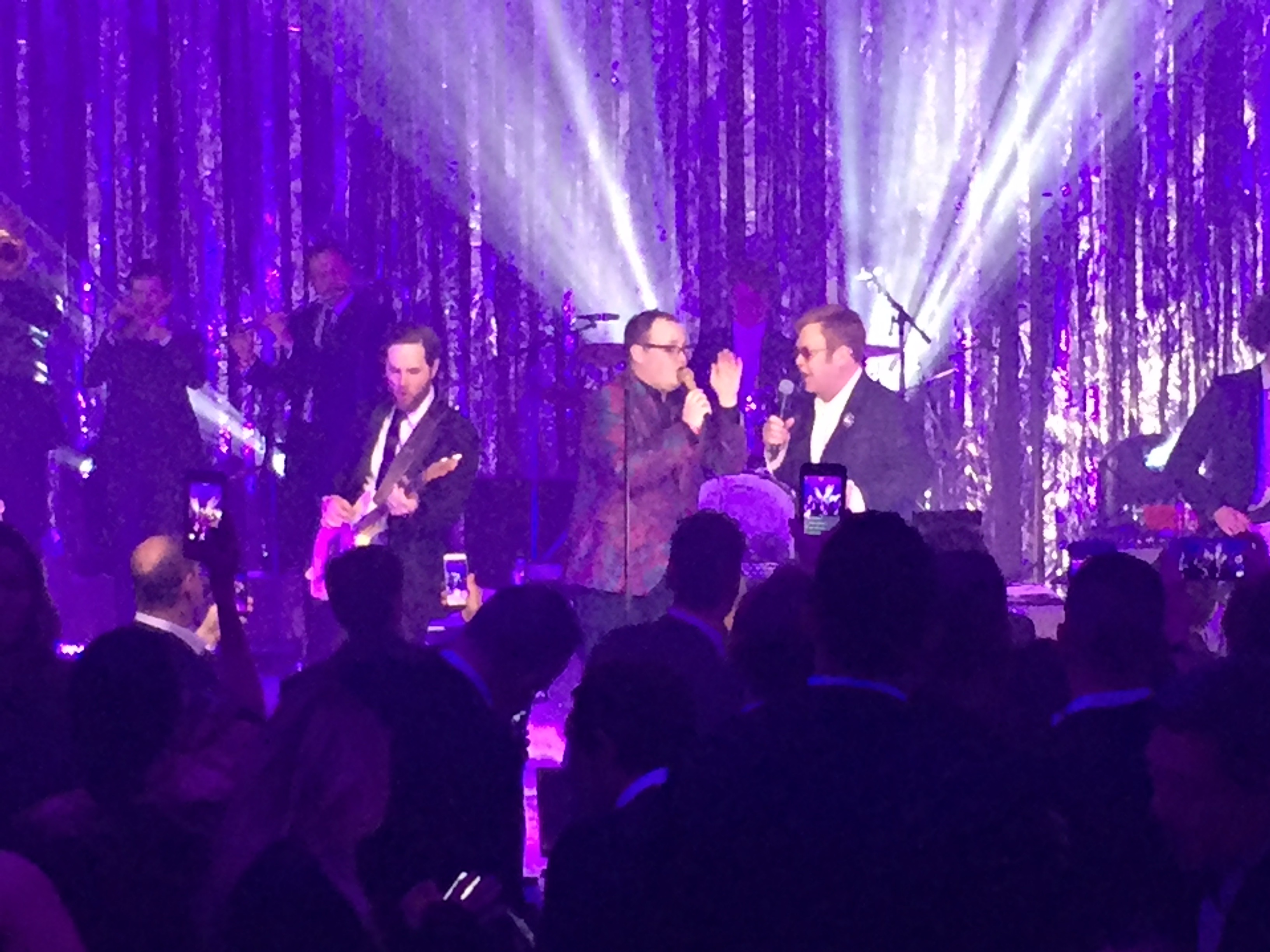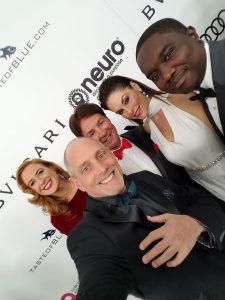 Oh you read that right.
I went to Elton John's Oscar Party in Los Angeles a few weeks ago. that's me on the red carpet.
Want to know how I got there?  You can read the back story here.
It was a wild ride for a fairly introverted lawyer from Toronto with two little kids under the age of 4 whose normal weekend involves avoiding sticky hands, reading nursery rhymes and watching Last Week Tonight with John Oliver.
What did I learn?
Lesson 1: Growth starts with commitment
First lesson. If you want to grow, you have to say "yes".  You have to say yes to weird and wonderful and scary ideas. And this counts as much in business as in life.  Many of my most successful business connections have been made outside traditional referrals.  I have met some of my biggest clients while traveling on holiday and starting random conversations.
I knew I wanted to add fun back into my life.  I made a commitment to doing that.  When presented with the ultimate fun option – I could have said no.  It made no sense for me to go to this event.  But I went.  And I made business connections I could have never anticipated.  If you are committed to something – you have to say yes when you are presented with options that align with that commitment.  Even when saying yes doesn't make sense. If you don't – nothing changes.
Lesson 2: The journey is the destination
I had just as much fun planning this trip as attending the event. There have been so many incredible strategic by-products (a term coined by Dan Sullivan at Strategic Coach) from saying yes to this adventure.  I started writing and storytelling again. I have had the most hilarious conversations with clients and friends and strangers. I learned a lot about business.  I learned a lot about myself.  And yet the planning, preparation and execution of this trip could have been tedious and onerous.
Last year I heard John Mackey, owner of Whole Foods, speak at an event.  One of his key messages to entrepreneurs was this: "The building of the business IS the fun part." The journey is the destination.
Sure we all hope a business and its products and events will be "successful". And many times we just want to skip to the end. Skip to the success. But if we miss out on enjoying the building phase – we have missed the point. There is opportunity in enjoying the work as it is happening before the main event. I have had to remind myself of that repeatedly this year in starting my new business. There are ups and downs in any business. But remembering that building the business and planning the event IS the fun part – that is freedom.
Lesson 3: If you want to impress your customer – the main event has got to be spectacular and in order to be spectacular the details matter
Sir Elton John threw an incredible party.  The decor. The food (by Gordon Ramsay). THE MUSIC (by Elton John and St. Paul and the Broken Bones). The star-gazing. It easily could have missed the mark. It was a huge event with a lot of moving parts. I had high expectations. And it delivered.  I have been to over a hundred events and fundraisers.  They aren't all memorable.  This one was. The event coordinators thought of everything.
This event taught me a really important lesson.  Your business main event has got to be spectacular. The details matter. The experience matters.  When you throw an event – when you provide a service – when you coach a client – when you teach a course – your customer is experiencing something. The "wow-factor" matters.  Every interaction with every member of your team counts as part of the overall experience.
Lesson 4: Customers love mystery
I didn't know exactly what I was getting myself into when I said yes to the Elton John party. And that's part of the magic.
As part of this trip – I also went to the Getty Museum. They have perfected mystery.  When you first arrive you cannot see the main building. You start in a small sculpture garden.  An artistic hors d'oeuvres to whet the appetite. Then you wait a few minutes for a tram ride that takes visitors to the main building.  That tram ride creates anticipation.  And on the tram you get a first glimpse of the Getty and its architecture. The building alone is worth the trip. Read here for more on my experience of the Getty.
In business we should never give away all the secrets of the upcoming experience. We need to create some mystery – and then deliver deliver deliver when our customers arrive.
I'm back to my normal life now.  My spray tan is fading. My eyelash extensions are falling out. (I'm not going to lie, I made some questionable decisions on this trip – read here). And I have a lifetime of business lessons I am keeping as my souvenirs.