It depends … why do lawyers always say that?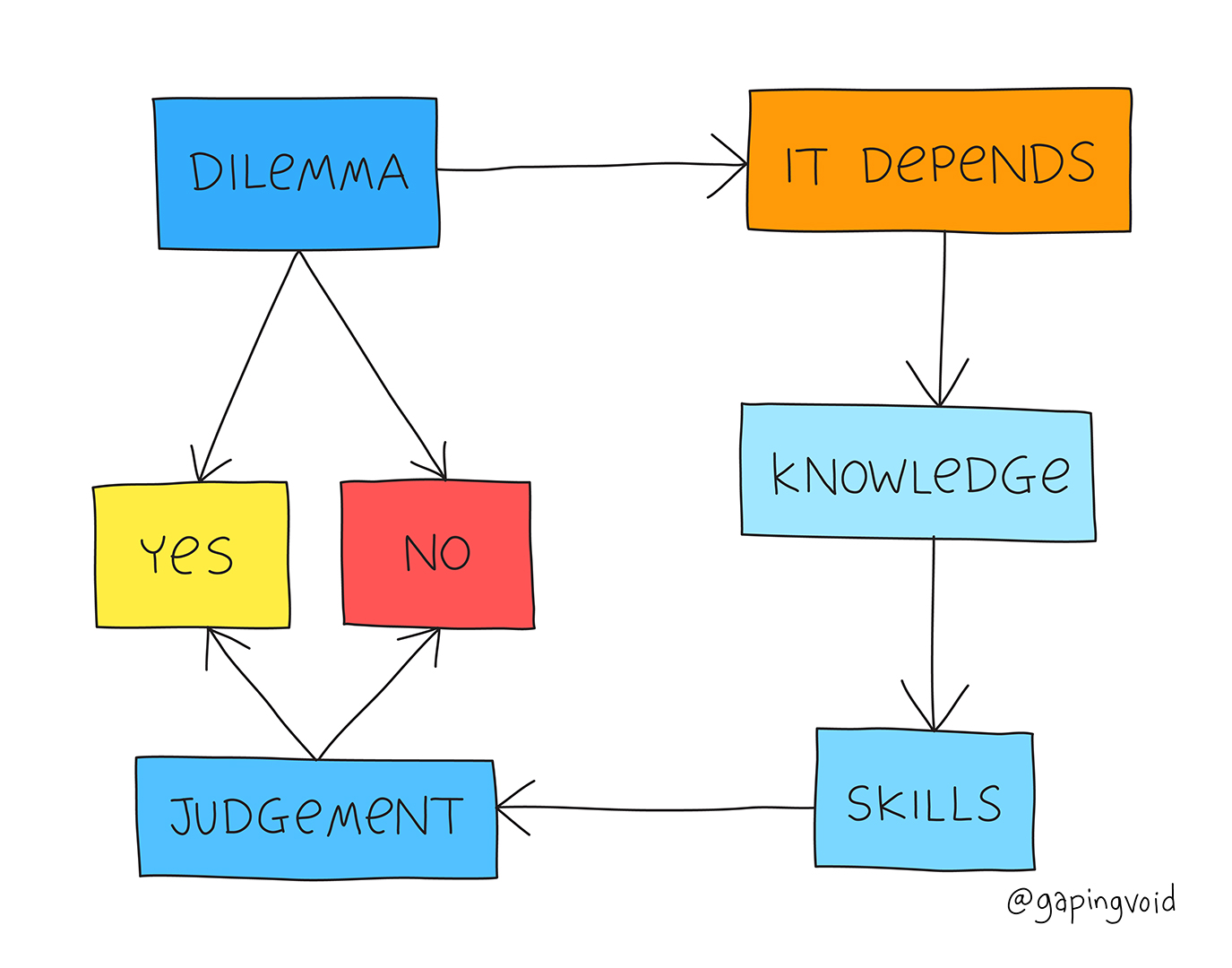 Client: I have a quick question for you. … Can I do <enter question that seems perfectly straightforward to client>?
Lawyer:  hmmmmm.  It depends.
Client: Grrrrrrrr.  Why can you never just tell me yes or no?!
We all know this dance.  Clients ask questions. Lawyers give equivocal answers. Why does this happen?
Honestly, we the legal people of the world aren't trying to frustrate you with our "it depends" answers.  But just so that you know, many times there is no yes/no option.  The law isn't an on/off switch.
Many times, a legal answer depends on:
Further background information – we need to know all the details to help you come to an answer
Who is doing what – some folks are allowed to do things that would be absolutely prohibited if done by others
What has happened
How much risk you are willing to accept (or not)
What you want to achieve because often without knowing it, you may be asking us the wrong question for what you actually want to do
Lawyers are trained to advise. We do not make your decisions for you. Our goal is to help you get to where you want to go and for you to understand the risks and benefits of getting there.
When working with a lawyer who answers, "it depends", I invite you to follow up with:
Here's what I want the outcome to be … how do I get there?
What else do you need to know?
What are my options?
Let your legal counsel help develop your knowledge, skills and judgement.  We are your partners in finding solutions.