Trust Builders: Profiles of Health Privacy Officers – Ashley Hoffmeister, FIREFLY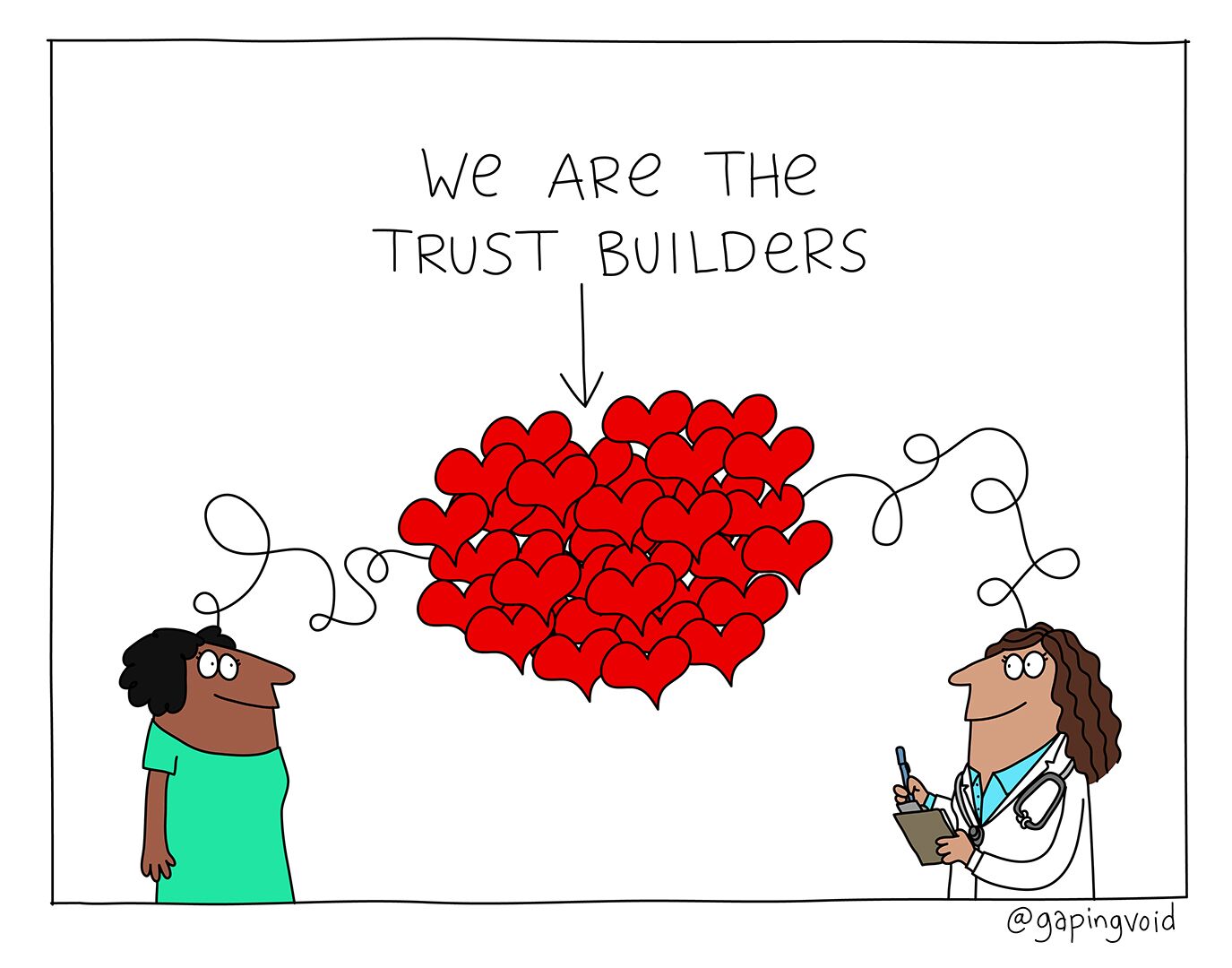 In this series, I want to share the journey and stories of health Privacy Officers. I am surrounded by amazing leaders in the health community and I am inspired to share their stories!
We are the trust builders.  Privacy Officers assist their organizations to earn the trust of their clients, patients, residents and consumers and their caregivers.  These are their stories.
Ashley Hoffmeister, FIREFLY
FIREFLY is a multi-service, non-profit organization providing a wide range of services for children, youth, and families in communities across Northwestern Ontario. They provide emotional, physical, developmental, and community services.
Kate: So, Ashley. Thank you for agreeing to do this with me. Can you start by telling us a little about your journey to becoming a Privacy Officer?
Ashley:  After a bit of an organization redesign at FIREFLY, privacy fell under my "bucket" as I oversee all things quality and data.  I took the privacy officer training with Kate in October 2018.  I also took Kate's advanced privacy officer training in June 2019.  I was pretty worried about becoming a privacy officer because I come from a non-clinical background.  Kate's training and resources has certainly helped put my angst at ease.  I am learning everyday!
Kate: That's wonderful to hear! Thank you!   To start us off, I want to know your thoughts on whether privacy is important. Are we in a post-privacy world?
Ashley: Privacy is SO important.  We have to be committed to protecting the privacy of our clients and ensuring the security of their personal health information.  It's what contributes to trusting relationships between clinicians and their clients, which in turn creates high-quality healthcare.  Social media brings on a whole dimension to privacy (or lack there of).  People overshare things all the time.  Does this mean we are in a post-privacy world in healthcare?  I don't think so.  People want to keep their personal health information private because it's super sensitive information.  This is why privacy legislation and the IPC so important.
Kate: Folks want a behind the scenes look at what Privacy Officers do. What is a typical day like for you in your role as Privacy Officer? 
Ashley: Not one day is the same as the next.  There are so many things that are complex, that really make you think.  I spend a lot of time reading decisions made by the IPC as well as other legislation that may play into privacy.  I also keep a copy of the PHIPA legislation on my desk at all times.
Kate: What has been your biggest accomplishment as a Privacy Officer? 
Ashley: Creating a culture of privacy at FIREFLY.  Taking privacy seriously and create that "just culture" around privacy is key.  We've been able to do some great training with our staff, and our staff aren't afraid to bring things forward to us.  We've also created a committee of privacy champions that run privacy campaigns that make privacy fun.
Kate:  What is something that surprised you the most about being a Privacy Officer? 
Ashley: As I said previously, I came from a non-clinical background.  I really had no idea what privacy truly meant, nor did I know much about the legislation or the IPC.  One of the biggest aha! moments for me was not knowing that I can't look up my own child's file.  I was in IT previously and would type my own child's name to test software, etc. because I thought it was okay.  That was a big eye opener for me coming into the healthcare world.  The other thing that surprised me was how interesting some of the cases/decisions are.  Privacy is NOT boring.
Kate:  That's what I think too!  Privacy is the opposite of boring!  What are some key challenges for Privacy Officers in healthcare? 
Ashley: Every situation is so vastly different.  When you think you have something figured out, something else comes across your desk that's kind of similar to something you've dealt with before but not similar enough that it's an easy decision.  I use Kate's "it depends" catch phrase pretty much everyday.
Kate: "It depends!"  because it really does depend! What advice would you give someone who is starting out as a new Privacy Officer? 
Ashley: Don't be intimidated.  The first little bit of being a Privacy Officer you may find yourself second guessing everything, and that's okay.  Your level of comfort for not knowing everything will grow with time.  Do lots of reading and don't be afraid to ask questions when you're not sure.  Kate's forum is a really great resource.
Kate: Thanks, Ashley. It's been really great having you part of our community. Thanks for participating and sharing your wisdom! 
OPEN CALL: If you are a health Privacy Officer and want to be interviewed as part of this series, please reach out to me!
If you are interested in joining my Health Privacy Officer community: